Station Champ de Mars
Station Champ de Mars
Station fermée depuis le 2 Septembre 1939.
Cette station se trouve sur la ligne 8, entre La Motte-Picquet-Grenelle et Ecole Militaire.
This station, closed since September 2, 1939, is located on subway line number 8 between "La Motte-Picquet-Grenelle" and "Ecole Militaire".
Coup d'oeil...
View...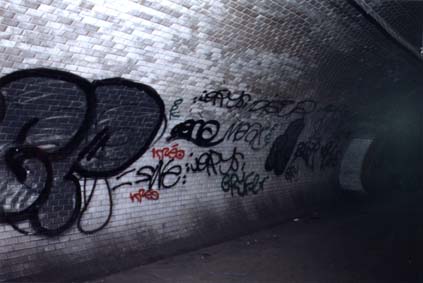 Côté Nord: des graffitis...
North side view...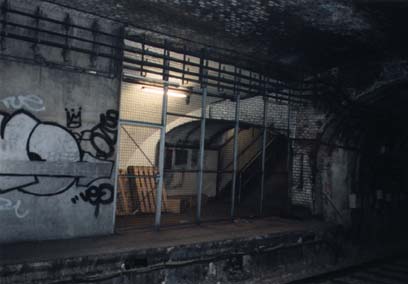 ... et côté Sud: le quai est muré sur presque toute sa longueur.
... and south side view: the platform is bricked up almost entirely.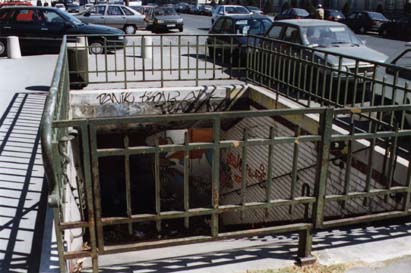 L'escalier extérieur d'accès à la station. Il est situé juste devant l'Ecole Militaire.
The access stairway (located just in front of the Ecole Militaire).

Street View